I know… it's been a really long time since I blogged here. I've sewn and guest blogged a lot but it's been quiet in this space. But today I'm super excited to show you a pattern I've had the opportunity to test – The Misusu Doris skirt!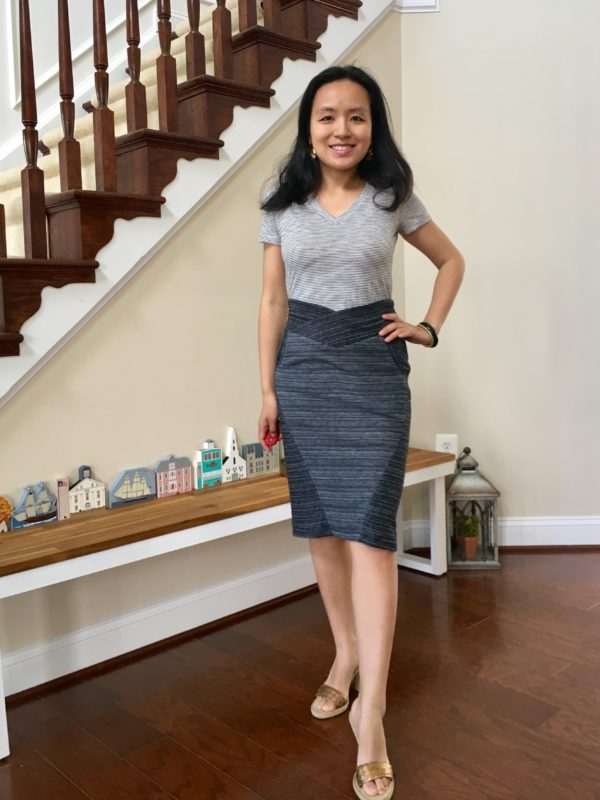 Elles at Misusu patterns is a genius in modern sporty designs – check out her gems (literally) such as the Dia sweater. Everything in her line are fun and unique! What's more, they often comes in both adult and kids versions which means you can twin with the little ones in your life to your heart's content.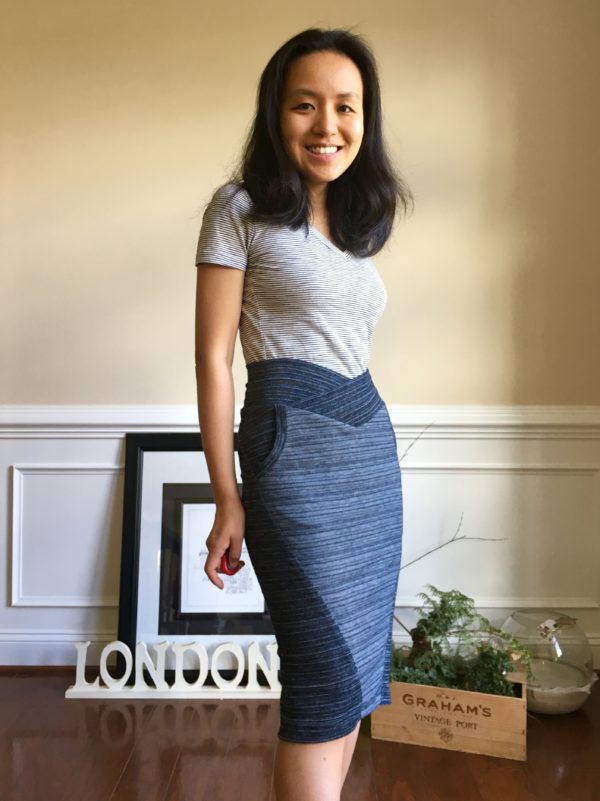 The Doris skirt pattern started as a popular kid's mini skirt pattern with fun geometric lines and color blocking options. The ladies version has the same eye catching V-shaped waist band, but comes with three length options too – Mini, Knee-length and Midi.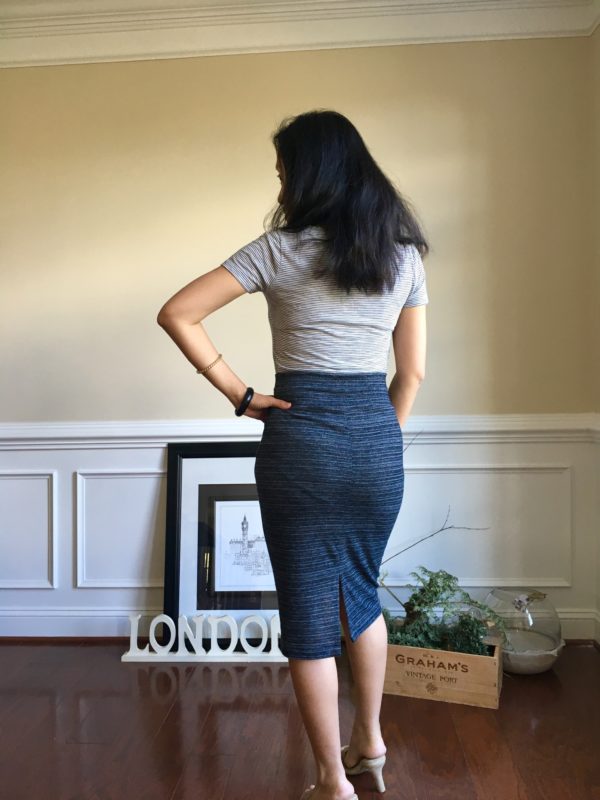 I tested the Midi version first which tapers beautifully to a pencil skirt shape, with a back vent for easy walking. I made mine using a mid weight wool blend sweater knit with a marled grey stripy look. To accentuate the unique seam lines, I used the reserve side of the fabric for the front panel. I find this a great way to color block when you don't have coordinating fabrics.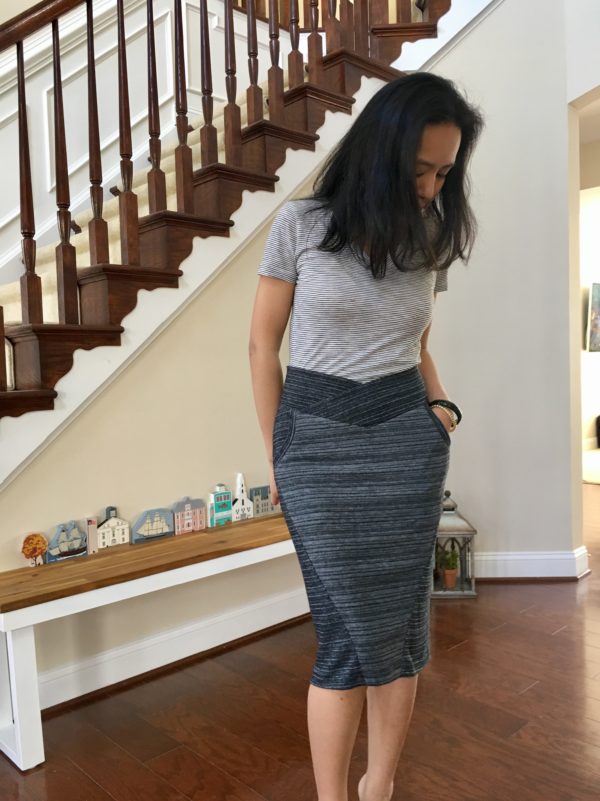 I shortened my midi Doris by a few inches to fit my petite height. Misusu patterns always have THE BEST instructions for blending sizes, lengthening and shortening with painstakingly clear illustrations. It's a pleasure to follow through them, almost like a sewing lesson in a pattern!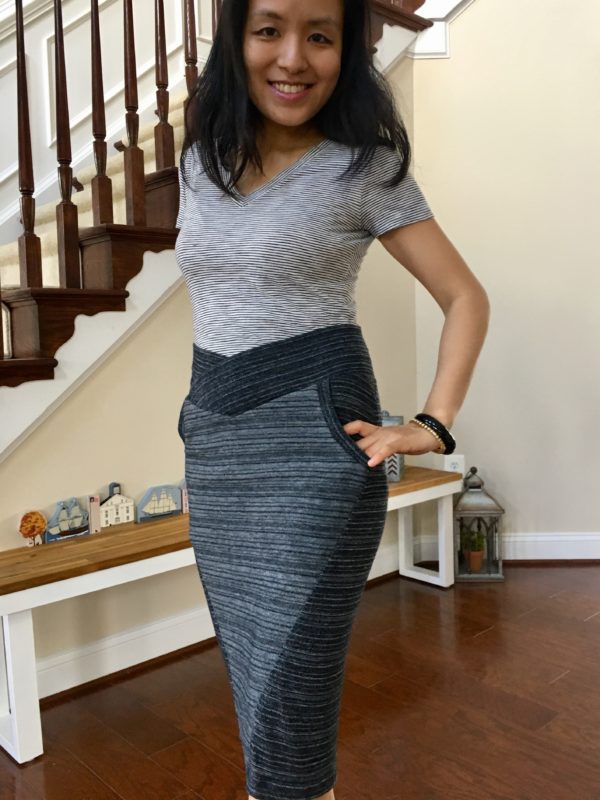 The moment I put on my midi Doris I know it will become a TNT pattern! It fits like a glove and moves with your body while feeling like pajamas! I love to wear knits and I love having roomy pockets – two things that don't always go together. But the Doris is a game changer for me! These side pockets are completely functional without stretching out the knit fabric, because of the cleverly drafted wide waistband!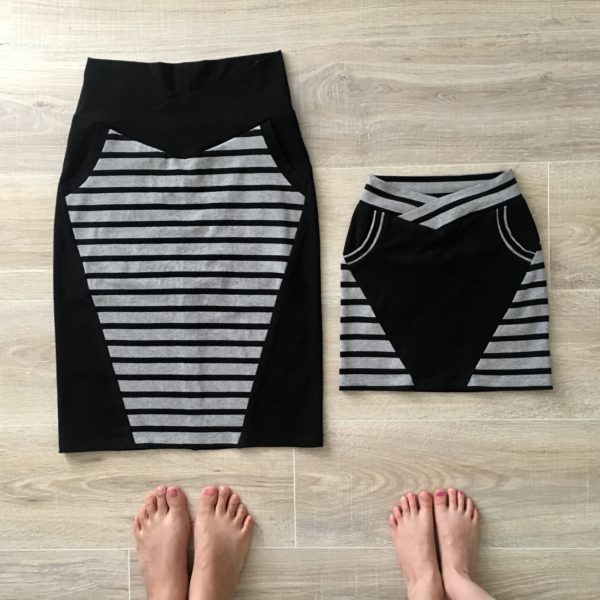 I loved my first Doris so much that I immediately made two more, this time a knee length for me and a kids mini for daughter. This fun twinning set is actually made out of a pair of thrifted skirts! With some serious pattern pieces jigsaw I managed to cut out the twinning in reverse coloring blocked patterns. Definitely a moment of pride in my sewing career…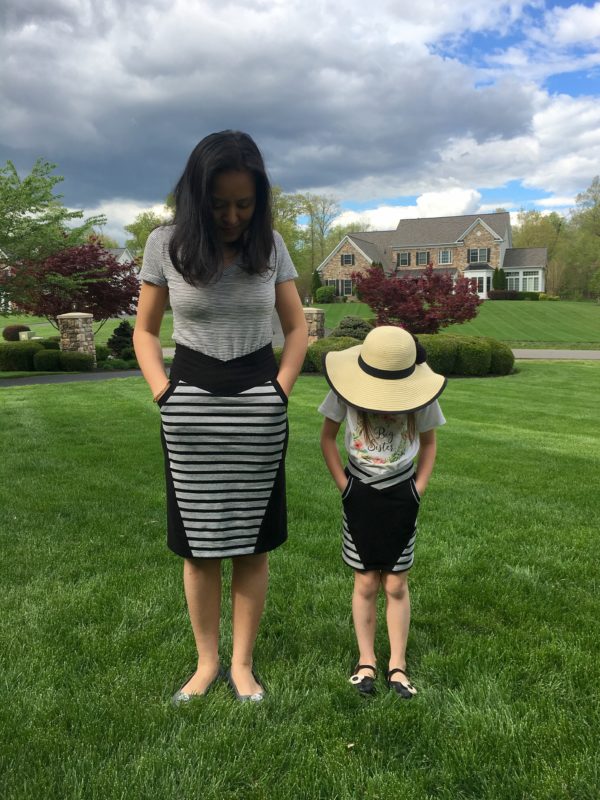 Daughter and I had so much fun taking the twinning photos. But for this mommy, the real joy is when your little one decides to keep it on after the photo shoot and grabs it again and again from the closet!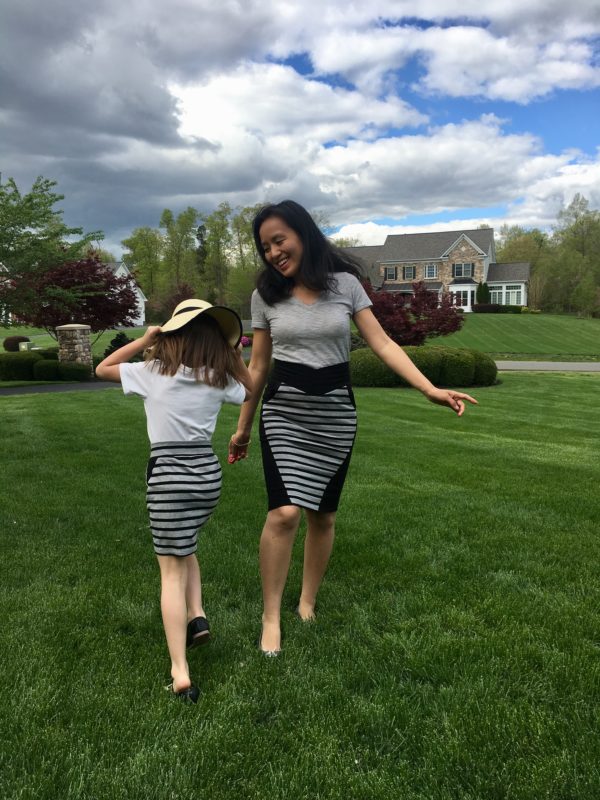 With summer arriving here in Nova, everyday is a good day for t-shirt+Doris. I'm off to plan my next ones!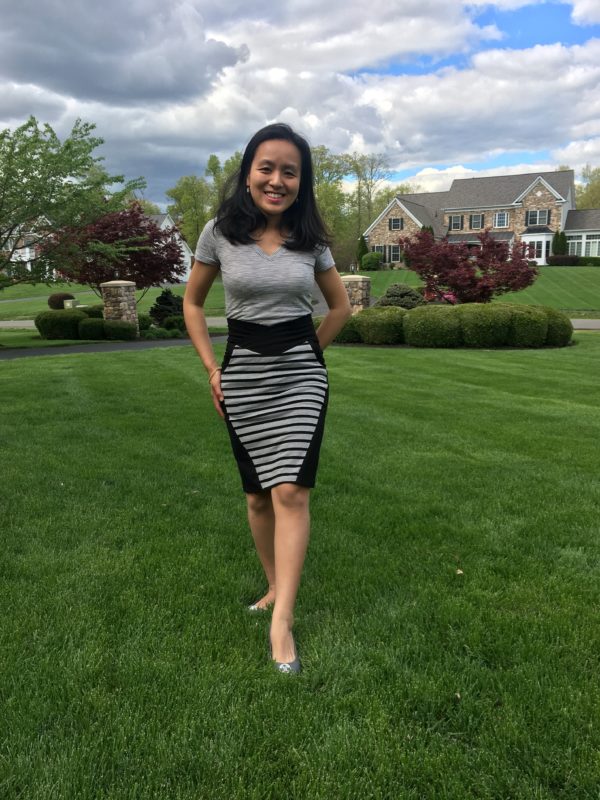 Tags: dorisskirt, misusu, misusupatterns, patterntesting, sewing, twinning