By chloe •
Sewing
• 23 Aug 2017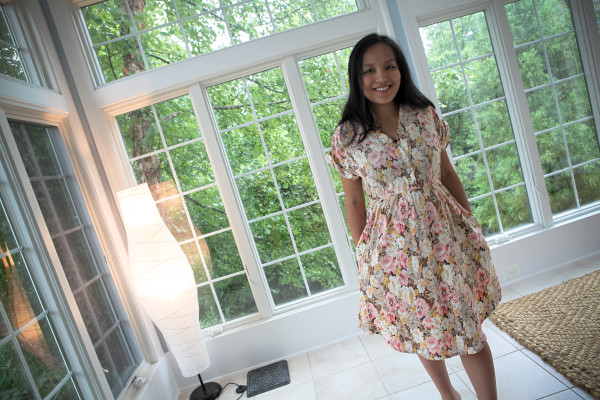 I've always been drawn to shirt dresses when it comes to sewing patterns. But in reality I don't wear them often because they just feel a tad too dressed up for everyday mom life. That's why when I first saw the Fringe dress pattern tester call from Chalk And Notch, I immediately jumped on it. It seemed like the perfect shirt dress with a relaxed fit yet still looking so put together. I previously made the Farrah dress and tunic by Gabriela and loved her style and instructions. The Fringe dress certainly lived up to the high expectations and I think I will be sewing many more in the future as a wardrobe staple!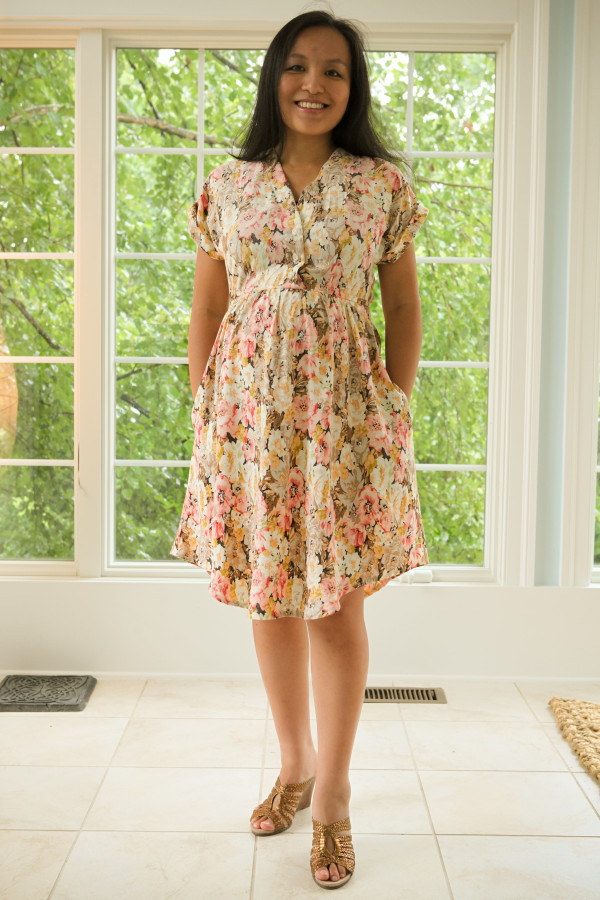 The test version I made is View A dress with view B sleeves turned up. I was just into 3rd trimester pregnancy at the time and found the pattern surprisingly versatile to modify for a maternity fit. The original pattern has both front and back darts and I simply omitted the back darts and inserted ties to the front darts. The dress goes on with plenty of ease and then the ties give the high waist a little definition.
A side view of how the dress accommodates the growing belly: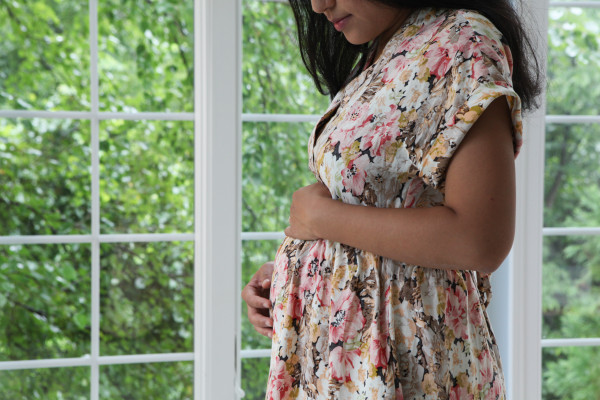 No back darts, but still shapely: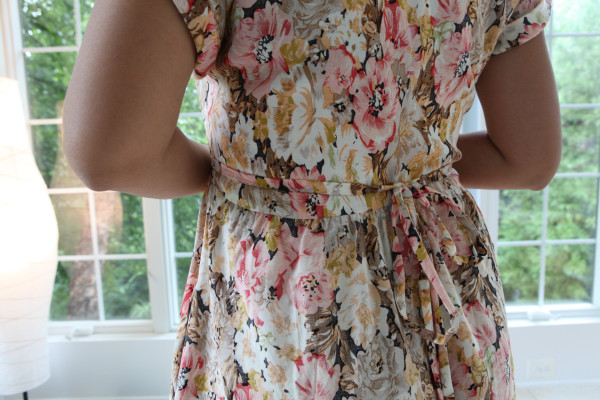 My dress is made with rayon challis with great drape. It feels like a secret pajama on yet got me so many compliments. I've been reaching for it every other day, more than my other stretchy maternity clothes. A few things I absolutely love about the Fringe pattern:
– Pockets! Enough said 🙂
– Buttons! Dress/top with buttons is a breastfeeding mom's best friend.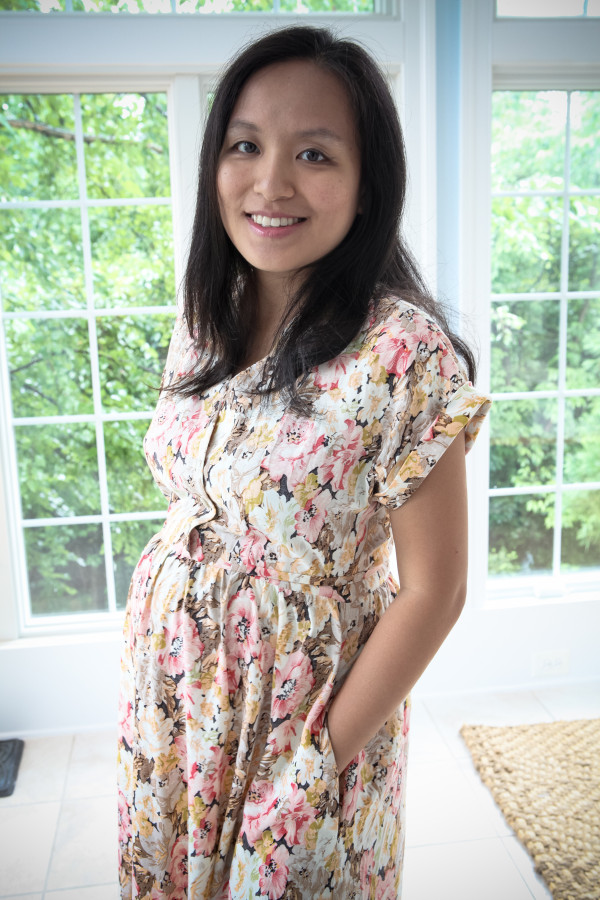 – Kimono sleeve with turned up cuff with just the right amount of ease. Relaxed without being frumpy.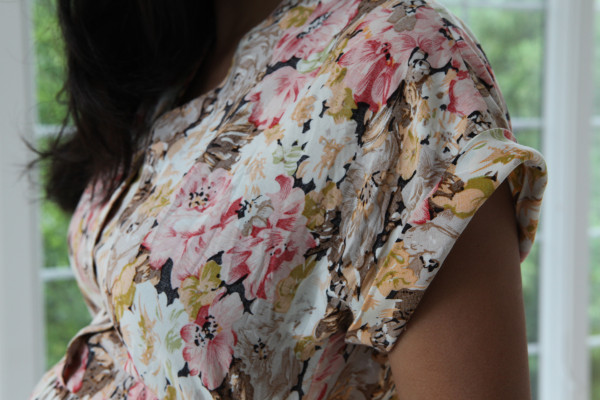 – Curved hem. I love the feminine shape of this hem so much that I will be borrowing it for other dress patterns in the future 😉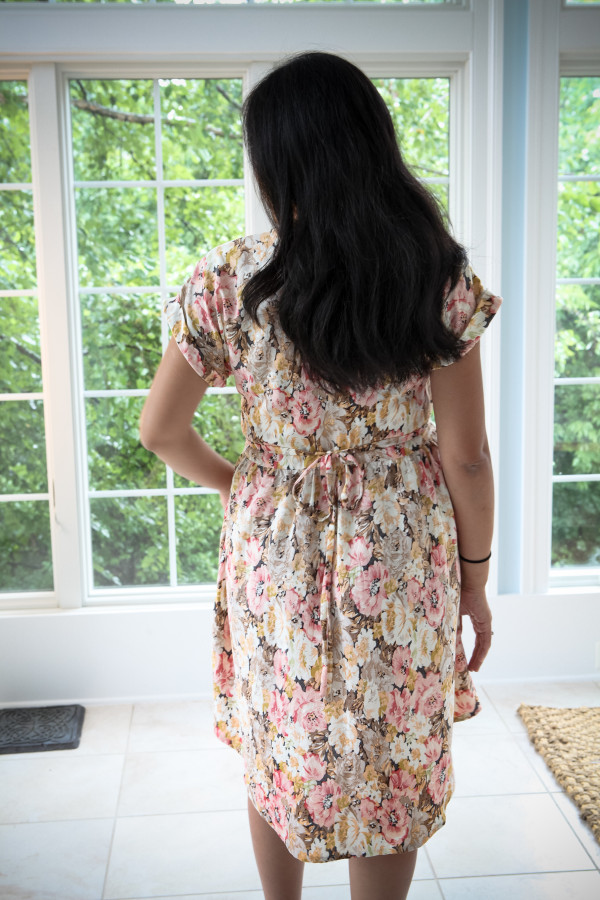 I can't wait to sew up more Fringe dresses and tops in every color once baby is born and my measurements settle down. Grab your copy with promotional price (ends 8/28) from Chalk and Notch or UpCraftClub. Your new favorite dress awaits you!